R&I Cooperation
How Korea and the EU are collaborating in Research and Innovation?
The Cooperation between EU and Korea is important for both sides as there is strong potential to work for mutual benefit in a wide range of areas.

The cooperation between EU and Korea has performed more than 140 joint research projects since 2007. Until now, Korea has involved in Horizon 2020 as 84 projects. And now the talk on participation of Korea to Horizon Europe as an associated country is developing.
The EC's Joint Research Centre also cooperates with Korean Institutions mainly in the fields of health, measurement science, energy and transport, construction standards, nuclear safety and security.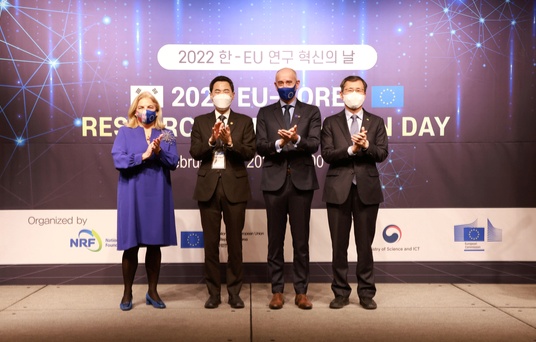 On 14 February 2022 at the 7th EU-ROK Joint S&T Cooperation committee meeting, EU and Korea addressed ICT, Health/BIO, Climate Change and Emerging Future Technology, Research Hub, and Human capital development as five priority areas for cooperation.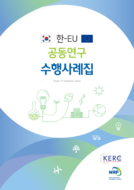 Korea-EU Joint Research Compilation (2020)
KERC collected the examples of Korea-EU joint research in Horizon 2020 supported by National Research Foundation of Korea through 'Korea-EU Joint Research Support Programme' and 'EU Cooperation Promotion Programme.' 
New Posts
Latest News on Korea-EU R&I Cooperation