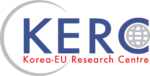 Business hours: 
Monday through Friday (9:00 – 17:30).
Address:
Rue de la Science 14, 1st fl.
1040 Brussels, BELGIUM

Contact us via our contact form
We appreciate your questions, comments and feedback so we can better serve you.

Directions:
From Brussels Zaventem Airport, take STIB-MIVB bus 12 (towards "Brussels City") or 21 (towards "Luxembourg") and get off at the final stop which is called "Luxembourg". The ride is about 35 minutes.
Alternatively, you can take an SNCB train from Brussels Zaventem Airport to the train station "Brussels-Luxembourg".
The train is a 20 minute ride and leaves the airport at 16 and 47 minutes past the hour every hour (these trains are labeled as "IC2 towards Dinant" and "IC4 towards Charleroi-Sud" respectively).
Once off the bus or train, walk across the square "Place du Luxembourg" and continue down the street "Rue du Luxembourg" for two blocks. Then turn right at "Square de Meeûs" and continue straight onto "Rue de la Science". Continue two blocks and cross "Rue Belliard". Once your cross this street, our building will be on your left.
If arriving by metro, you may take subway lines 1, 2, 5, or 6 to metro station "Arts-Loi/Kunst-Wet" or lines 2 or 6 to metro station "Trône/Troon".