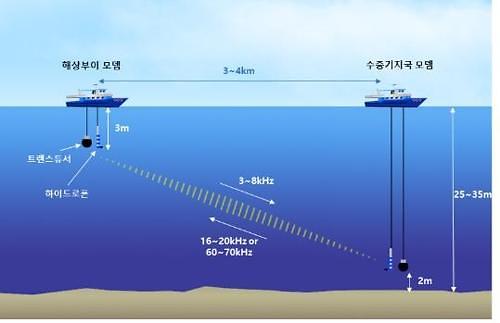 In a project to open a real-time underwater mobile communication network, South Korea has successfully tested a new system to receive and send text and photo images using a buoy and underwater sensors.
The Ministry of Oceans and Fisheries has led a joint project with civic and state organizations including top mobile carrier SK Telecom and the Korea Atomic Energy Research Institute to develop technology for the world's first commercial underwater mobile communication network.
Unlike light waves and electromagnetic waves used for communication on land,  the bandwidths for underwater communication is very limited because signals get lost. It is also hard to direct signals as they bounce off the surface and the bottom.
See URL for details : http://www.ajudaily.com/view/20180618091730908
Source : AJUDAILY