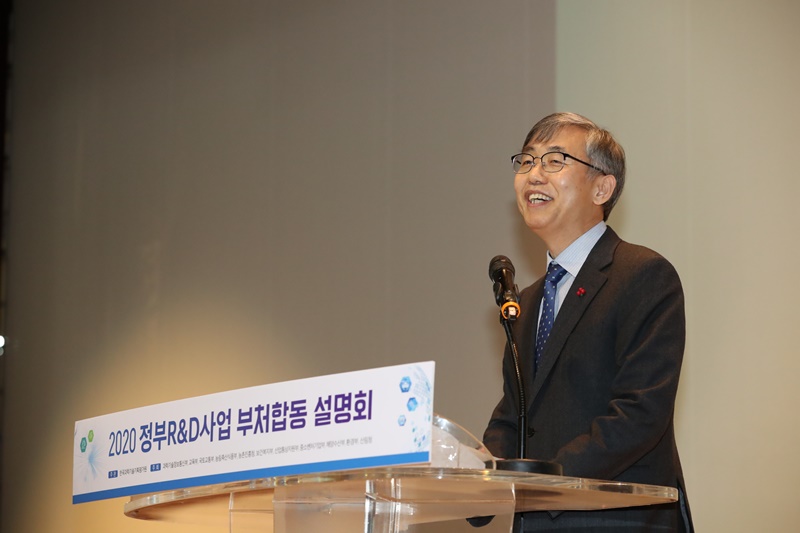 The government this year has set a record-high budget of KRW 24.2 trillion for research and development (R&D), up 18% from last year's amount, pledging to do its best to lay the foundation for sustainable development.
Eleven government branches including the Ministry of Science and ICT and the Ministry of Education scheduled briefing sessions on such cooperation on Jan. 6 and 8 in Seoul and on Jan. 20 and 22 in Daejeon to announce details of the administration's R&D plans.
"This year's government budget for R&D project was expanded to a record high of KRW 24.2 trillion," Vice Science and ICT Minister Kim Sung-soo said in the Jan. 6 briefing held at Soongsil University in Seoul.
He said that through R&D, the government and the science and technology sector are "strongly determined" to prepare for uncertainty in the future and expand the foundation for sustainable development.
The Science Ministry said the government will focus on four R&D tasks: bolstering science and technology capabilities, enhancing economic vitality, investing in innovative growth strategies and improving quality of life. Small and mid-size businesses related to basic research and R&D will receive more aid. Systems to prepare for and guard against disasters and contingencies and improve quality of living will also be expanded.
Large-scale customized projects such as the domestic production of strategic core materials will also press ahead in response to Japan's export restrictions on Korea placed last year.
"The government will invest more than KRW 5 trillion by 2022 in the domestic production of core materials and components necessary for R&D projects," said Choi Do-young, director of the ministry's R&D Investment Coordination Bureau.
"The budget for R&D projects will increase to about KRW 31 trillion by 2023."
He added, "We will make various efforts and target results to expand the budget and meet its expectations."
By Kim Young Deok and Lee Jihae
Photos = Ministry of Science and ICT