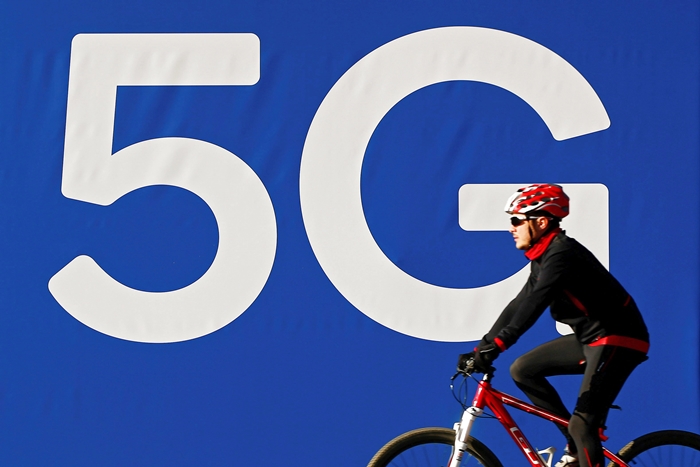 The annual Mobile World Congress (MWC), the largest global event for mobile phones and devices, opened on Feb. 25 in Barcelona, Spain, for a four-day run. Korea's three telecommunication giants, the world's first to launch 5G technology, used the expo to highlight the power of the new standard.
SK Telecom, Korea Telecom and LG Uplus stressed the superiority of 5G in offering faster speeds and low latency to deal with big data, offering core services such as a smart factory, virtual reality (VR) and 5G robots powered by artificial intelligence (AI).
At its individual exhibition room, SK showcased its so-called platform 5G Hyper Space that allows users to visit a virtual restaurant, hotel room, office and shopping mall using VR goggles. Visitors flocked to the booth as reservations made via VR are valid in the real world. Additionally, pressing a button on the hands allows users to move to another VR place in a second.
SK's "5G AI Machine Vision" connects workers to AI for quality control. When products on a conveyor belt are photographed and sent to a cloud sever, the pictures are screened for products that have scratches on the surface. The faster detection of defective items allows each worker to double productivity.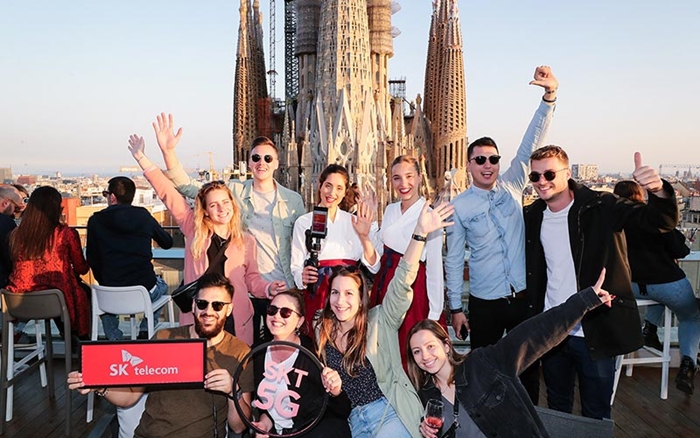 Korea Telecom demonstrated real-time communication using its emergency rescue platform 5G Skyship from Barcelona to Busan. In an emergency, the Skyship rushes to the rescue site using augmented reality (AR) glasses and a neck band based on 5G. The 5G-powered control center informs ambulance drivers of the best routes for faster arrival at hospitals and tells other vehicles to get out of the way.
The company also showed its 5G AI hotel robot that delivers items to hotel guests. When someone places an order via voice or touch, a robot delivers the desired items to the room. Using 3-D spatial mapping and self-driving technologies and AI cameras, the device can find its destination utilizing a pre-made hotel map.
LG Uplus presented a 5G-connected smart factory system able to control from Barcelona autonomous mobile robots in Pyeongtaek, Gyeonggi-do Province, or about 10,000 kilometers away. The camera attached to each robot displayed the robot's movement in real time on the exhibition room's screen. Also featured was LG's environment monitoring system that controls temperature and humidity, two crucial factors in precision processing.
This year's MWC, under its main theme "Intelligent Connectivity," also features the latest foldable phones such as Samsung Electronics's Galaxy Fold and Huawei's Mate X.
With 2,400 participating companies from 208 countries, the MWC is expected to attract more than 100,000 visitors.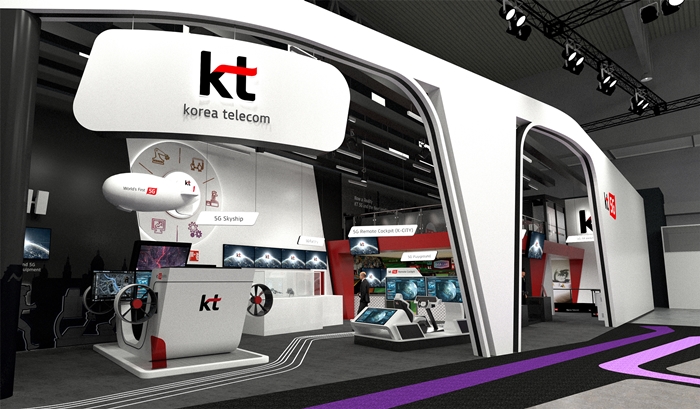 SOURCE: KOREA.NET