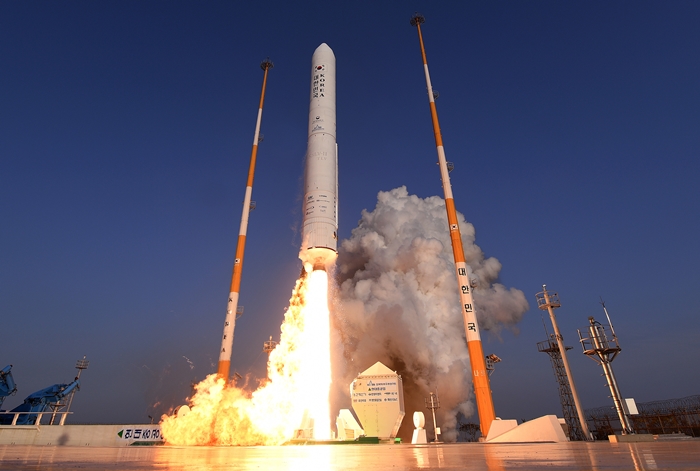 Korea successfully test-launched its homegrown Korea Space Launch Vehicle-2 (KSLV-2) Nuri at the Naro Space Center in Goheung, Jeollanam-do Province on Nov. 28. The critical rocket motor combustion time was maintained for 151 seconds, which surpasses the initial goal of 140 seconds. The rocket reached its maximum suborbital altitude of 209 kilometers after flying 319 seconds.
The 75-ton rocket engine tested on that day will be used in the second stage of the three-stage KSLV-2 Nuri. The engine was developed and built with local technology.
"We will develop a stable space rocket with four of the 75-ton engine verified today to be clustered into a 300-ton engine for the first stage, and a 75-ton engine for the second stage and 7-ton engine for the third stage," said 1st vice minister of Science and ICT Lee Jin-gyu. "By 2021, Korea will have a homegrown space launch vehicle."
"Korea's space technology has gone up a stage today," said Lee.
Korea is the seventh country in the world to build an indigenous 75-ton-class space rocket engine.