Electronics and Telecommunications Research Institute (ETRI, Director Lee Sang-hoon) is going to co-research intelligent technologies that assist drivers with BMW.Through this partnership, it will be able to apply its ICTs (InformationCommunication Technology) to electric device of cars.
ETRI exchanged a MOU (Memorandum of Understanding) with BMW Korea's R&D Center at its head office in Daejeon regarding co-development of majortechnologies for next-generation cars.
They are planning to join hands in developing technologies such as userexperience-type driver assistant technologies, telecommunication technologies, power technologies, and new material technologies that are related to cars.
ETRI started co-developing interface for drivers including input-output of sense oftouch since last October. This research is carried out to provide safer drivingconditions by reducing amount of distraction around drivers and it eliminates anypotential dangers that may occur when drivers use control panels based ontouchscreens.
Although these touchscreens provide satisfactory visual information, they increaseamount of distractions for drivers. Chance of accidents goes up since drivers haveto check what they are inputting visually whenever they are driving and operatingcontrol panels.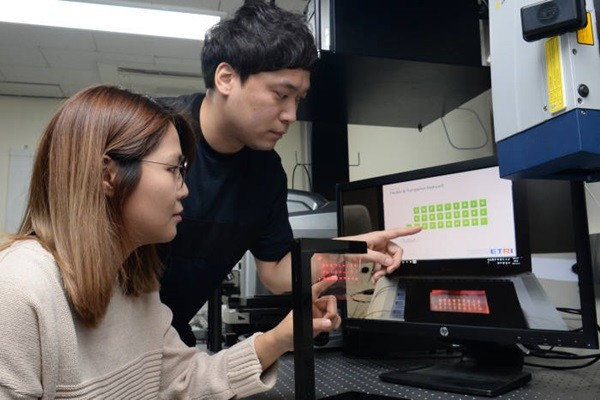 ETRI's researchers are testing touch function of an interface with sense of touch and sight.
See URL for details : http://news.naver.com/main/read.nhn?mode=LSD&mid=sec&sid1=004&oid=030&aid=0002690188
Source : etnews