Korea has achieved rapid economic growth to become one of major economies in the world and has successfully transformed itself to a global leader in innovation and technology. It has the 4th largest economy in Asia, and the 10th in the world. It currently has a population of 51 million, and its GDP reached to 1,682 billion euro, and GDP per Capita to 32,583 euro.
Korea R&D spending as a share of GDP has exceeded 4.81% in 2020, which is the 2nd highest level among all countries. Regarding the pool of researchers, the total number of researchers per 1,000 population is greater than 7, which is very high compared to the major countries. It came from the strong education and the investments in natural science and engineering.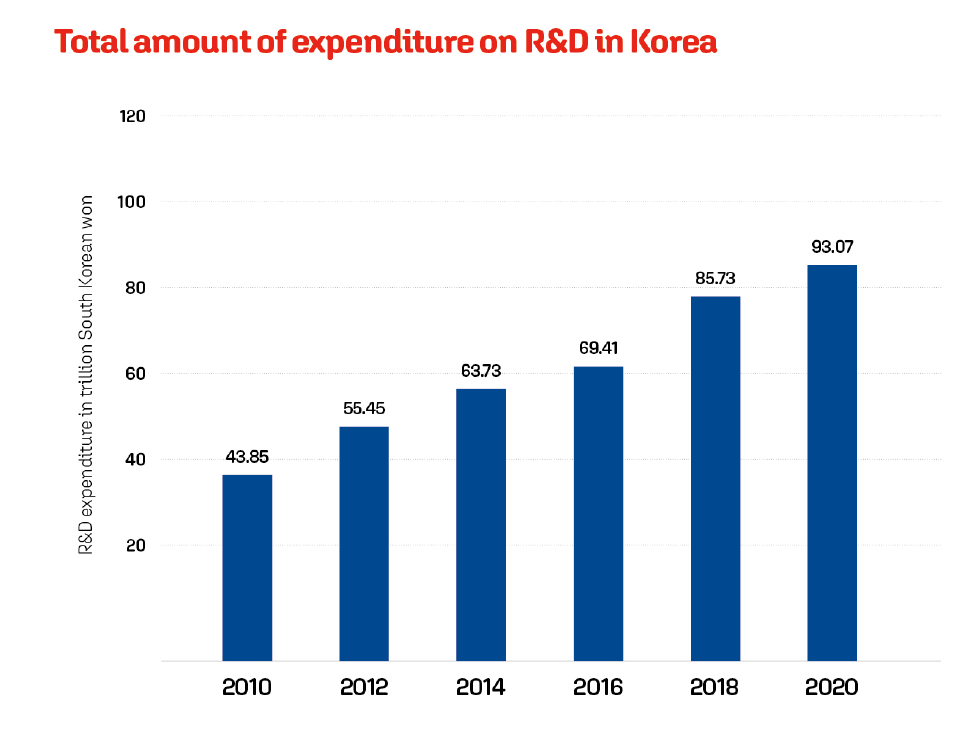 Total amount of expenditure on R&D in Korea
Korea had a great success especially on the performance in the publications and patents. It has the 12th largest number of publications (SCI) among all countries, and the 4th in patent applications to the Patent Cooperation Treaty (PCT).
In European Innovation Scoreboard 2021, Korea was valued as "the most innovative country" and "the innovation Leader" whose performance level was almost 36% above the level of EU. And it also showed that the relative-to-EU performance has increased most in Korea during the period of 2014-2021.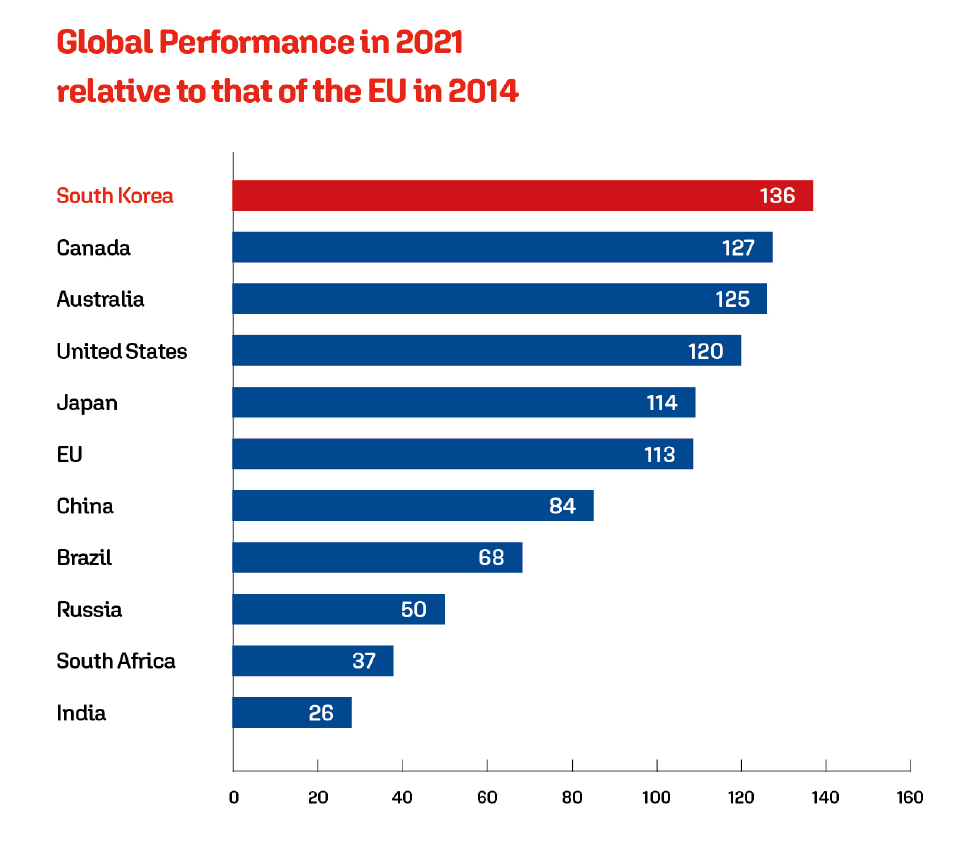 Global performance in 2021 relative to that of the EU in 2014