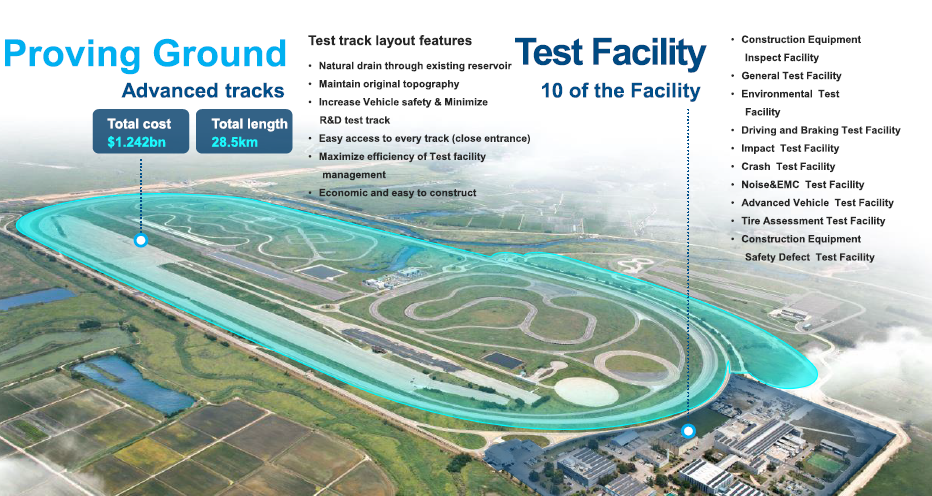 Download document : Automated Vehicle Test-bed(K-City)
The K-City project consortium is consists of 16 Korean OEM, Suppliers, researchers.
K-City prepared a test site for autonomous vehicles to simulate real world conditions and to support technological development and verify the safety of automated vehicles.
K-City is always open to European researchers and institutes to test their autonomous vehicles. 
For more information ,  please contact us via our contact form.
Time frame
- Overall : 2016.6 ~ 2019.6 (3 years)
- Currently 3rd year
Budget
- $ 19.9 Million (Including private and government fund)
Consortium
- Coordinator : Korea Automobile Testing and Research Institute
- Partner : 16(OEM, suppliers, researchers)
Project Objective
- To establish technologies for assessing safety and to establish verification facilities for ensuring safety of Autonomous Vehicles
‧ Provision of various on-road environments (road, traffic, and communications)
- Simulated testing of possible accidents (crashing) that may happen during the driving
‧ Simulate real world and simulation to support technologies development
‧ Verify safety of automated vehicles