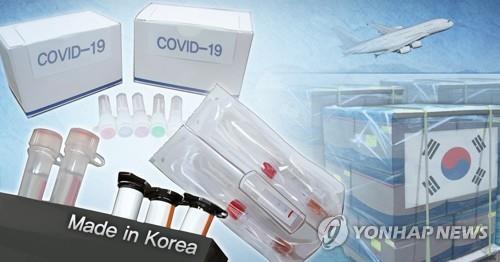 South Korea plans to invest 1.2 trillion won (US$980 million) in the medical equipment sector that has attracted global attention amid the novel coronavirus pandemic, the science ministry said Wednesday.
The planned spending through 2025 aims to boost locally made biotech and quarantine-related products after the country has been touted as one of the countries that successfully controlled the spread of COVID-19, according to the Ministry of Science and ICT.
As of Tuesday, the country reported 10,936 people infected with the novel coronavirus, along with 258 deaths, with its new virus cases showing signs of a slowdown, although a recent cluster tied to clubs and bars emerged as a new threat to the country's quarantine efforts.
The government has set up a research and development group made up of officials from several ministries, and the Korea Centers for Disease Control and Prevention to better manage the investment projects, the ministry said.