Ambulances and fire engines can run at a high speed without being stuck in heavy traffic at the crossroads in South Korea under a new traffic signal control system that will automatically show green lights.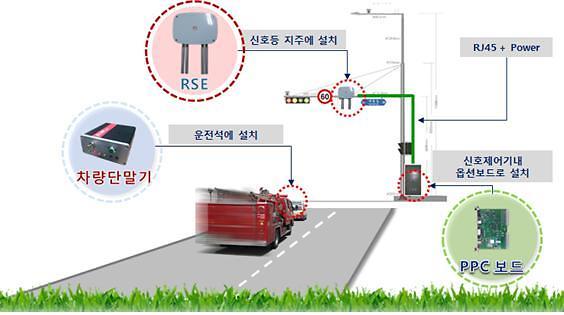 The Ministry of Land, Infrastructure and Transport said in a statement on Monday that it will develop hardware and software for traffic signal control by August 2018. The new system is designed to change crossroad traffic lights for emergency vehicles such as police cars, ambulances and fire trucks.
When a controller detects emergency vehicles within a 100 meter (328 feet) radius, it changes lights so the vehicles can quickly move to their destinations without stopping. In test-runs in Uiwang south of Seoul, the transport ministry found the new system helped emergency vehicles reach their destinations up to 60 percent faster than their normal speed.
The new signal control system is vital for autonomous public transports which will be introduced in the near future, the ministry said. South Korea has revealed a roadmap to commercialize autonomous cars by 2020.
See URL for details : http://www.ajudaily.com/view/20180409155046655
Source : AJUDAILY