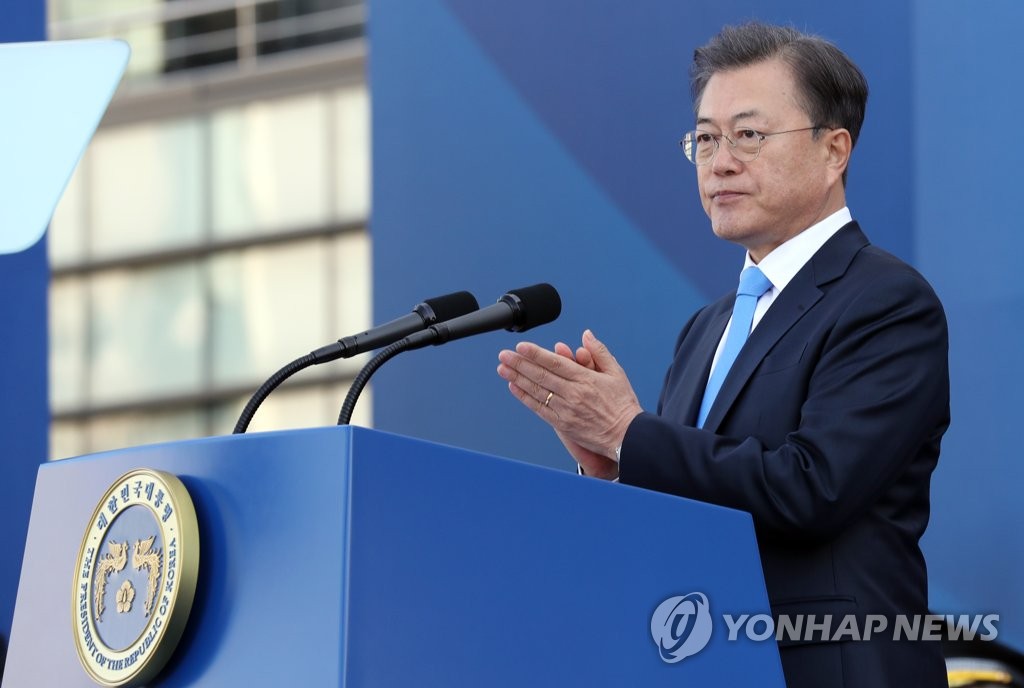 <Photo : Yonhap News>
South Korean President Moon Jae-in stated Tuesday that his country remains committed to full support for a historic international project that seeks to create an artificial sun through fusion technology.
He was speaking in a video message to a ceremony, held in Cadarache, France, to commemorate the beginning of the assembly of the world's largest nuclear fusion reactor, which has the potential to solve mankind's energy needs.
South Korea is a member of the International Thermonuclear Experimental Reactor (ITER) consortium, launched in late 2006, along with the European Union, the United States, Russia, China, Japan and India.
"Today, we have a cause to celebrate, as we embark on machine assembly for the ITER," Moon said in pre-taped remarks. "As the protection of climate and environment assumes even more importance in the wake of the outbreak of COVID-19, ITER and the member countries are presenting hope for the whole humanity."
He called the artificial sun an "energy source of dreams."
He also pointed out the power of international cooperation in the ITER program.
"We were able to overcome such hurdles and reach the stage of machine assembly because the seven member countries chose to pool their wisdom, with ITER playing a central role," the president noted. "It is a proud achievement made possible by solidarity and cooperation among the international community."