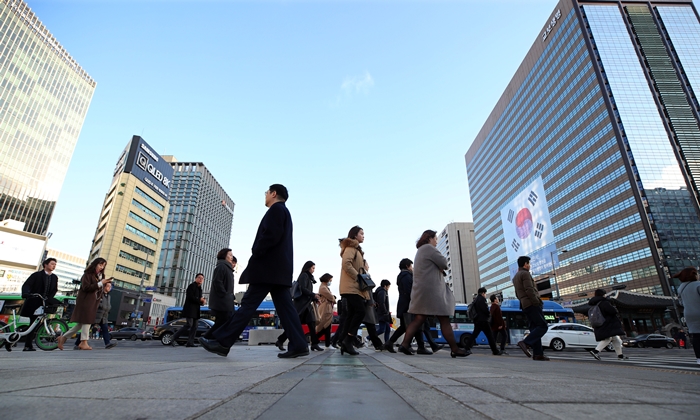 Korea has Asia's most competitive economy, according to the Asian Competitiveness Annual Report 2019 released on March 26 by the Boao Forum for Asia.
In a survey of 37 countries in the region, Korea topped the overall competitiveness rankings with a score of 70.84, followed in order by Taiwan, Singapore, Hong Kong and Japan. China was ninth.
Korea climbed two places from last year's report. Hong Kong and Singapore dropped two notches, whereas Taiwan and Japan climbed two spots.
Nicknamed the "Davos of Asia," the forum was launched in 2002 with 26 countries participating including China, Korea and Japan. Its purpose is to promote economic development through cooperation among its 48 Asian member countries.
Korea ranked among the top ten countries in five categories: commercial and administrative efficiency, infrastructure level, social development, overall economic strength, and human capital and innovation capacity. It ranked first in human capital and innovation capacity with a score of 77.32 and jumped from seventh to second place in social development with 84.13.
Held in Boao, a coastal town on the Chinese island of Hainan, this year's forum has the theme "Shared Future, Concerted Action, Common Development." Korean Prime Minister Lee Nak-yon, Trade Minister Sung Yun-mo and former United Nations Secretary-General Ban Ki-moon attended the event.
SOURCE: KOREA.NET