---
The Korea-EU Research Centre(KERC) will join IGLO OPEN event on Tuesday 7 November to present The KERC and latest Korea-EU R&I Cooperation development around Horizon Europe.
---
IGLO(Informal Group of RTD Liaison Offices) is an informal association of Brussels-based non-profit R&D Liaison Offices, and it aims to facilitate and enhance the interaction, information exchange and cooperation between its Members on issues related to EU RTD, in particular, the R&I Framework Programme.
▶ Find more about IGLO : iglortd.org
As a non-profit liaison office for Korean Science Ministry and the Foundation, the KERC will inform IGLO with its latest activities and performance, current state of Korea's participation in Horizon Programme and outlook of on cooperation with European R&I community.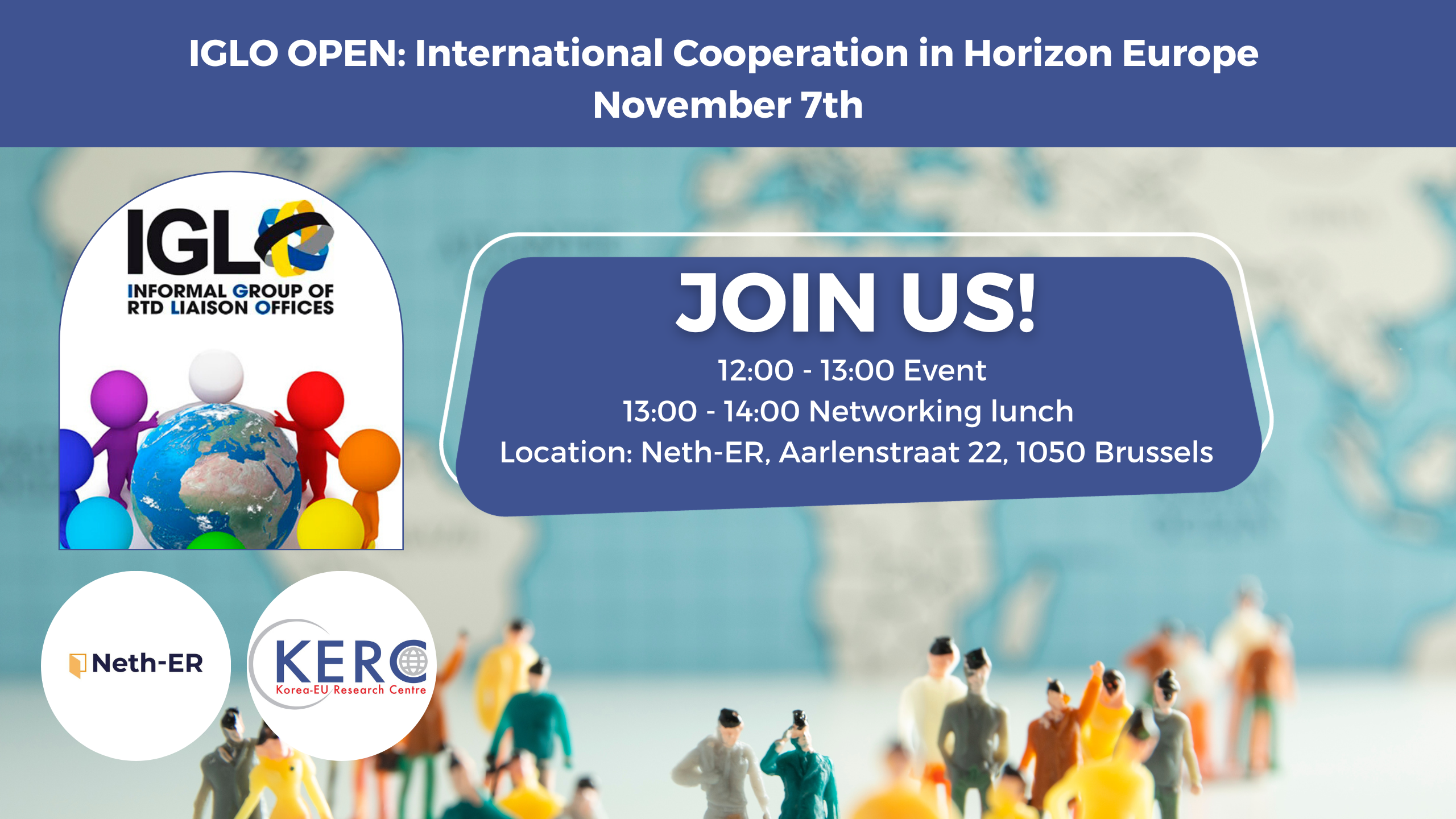 The event, hosted by Neth-ER, and co-organized by the KERC, will focus on the theme 'International Cooperation in Horizon Europe' with a special emphasis on the association process with 3rd countries.
The programme is as follows:
Welcome by moderator Jurgen Rienks, director Neth-ER
Update on the association process with third countries by Ruta Zarnauskaite, Head of Unit Horizon Europe Assocation, DG Research & Innovation, European Commission
Outlook on cooperation with the European R&I community by CHO Woohyun, Director General Korea-EU Research Centre (KERC)

Q&A
And the event will be followed by networking lunch.